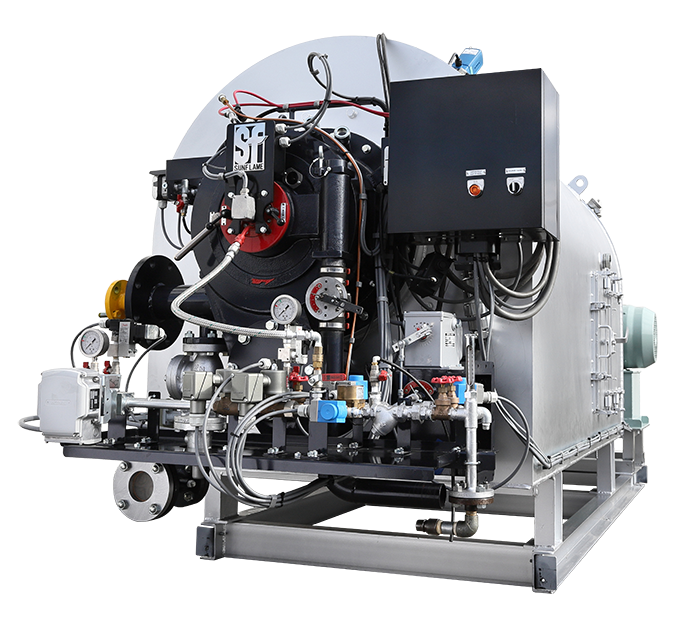 PRODUCTS
GCU (Gas Combustion Unit)
Safe and reliable disposal of excess gas from LNG carriers and bunkers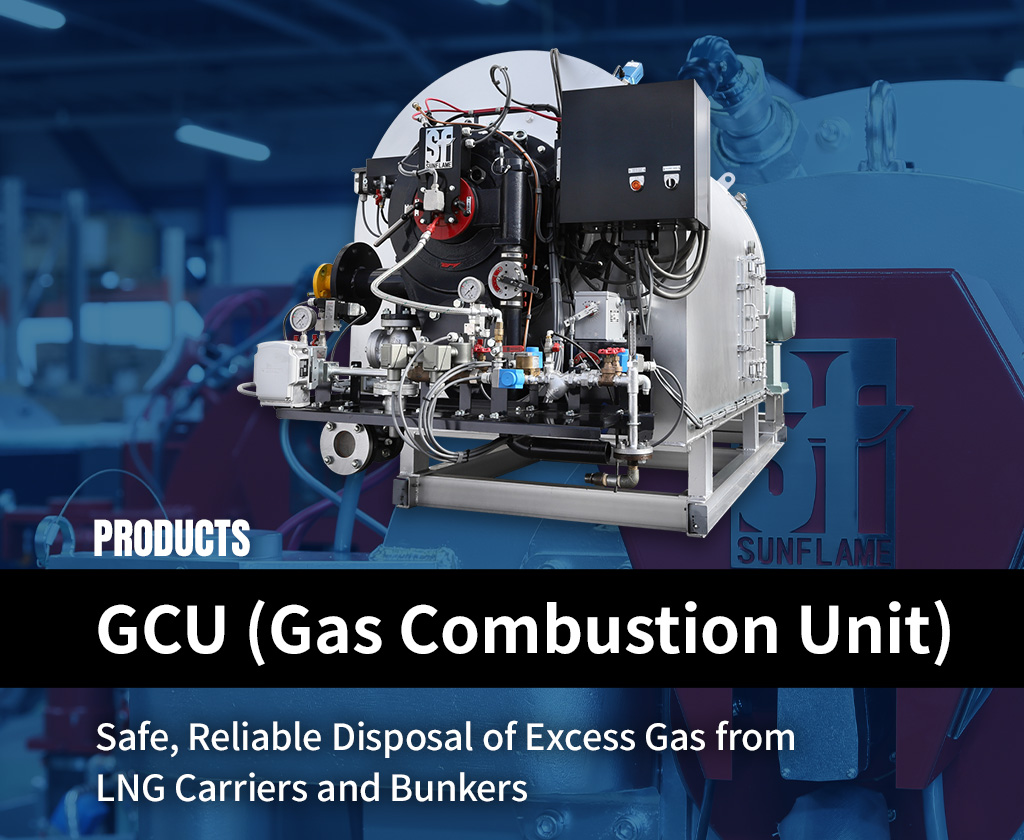 What is the GCU?
The GCU is an equipment which disposes of excess gas by combustion on LNG ships.
Excess gas is produced on ships which store or use LNG as fuel during maintenance or bunkering. Excess gas often cannot be reused in the engine as fuel, and are generally not permitted to be exhausted outside of the vessel due to environmental concerns. The GCU is a necessity in order to fully utilize carbon-neutral fuels.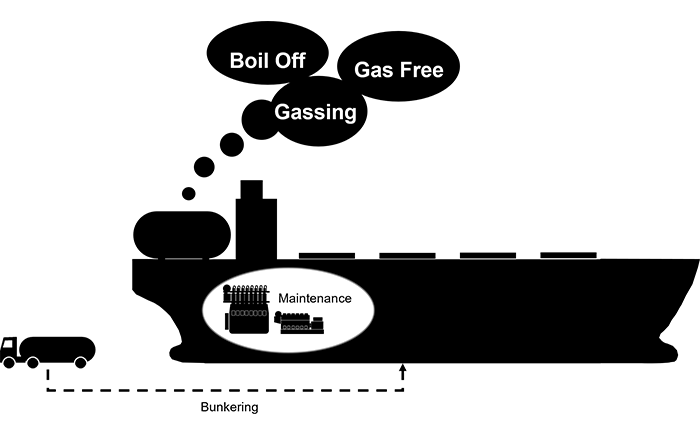 The GCU and De-Carbonization
A GCU should ideally be able to combust BOG whenever necessary.
When the combustion is not processed smoothly, the tank pressure increases and activates the safety valve. It is harmful to the environment when the tank gas is released from the safety valve into the atmosphere.
Sunflame's GCUs are equipped with the latest combustion controls developed for auxiliary boilers. This allows the GCU to operate with minimal troubles such as flame failure even when BOG with unstable pressure is supplied.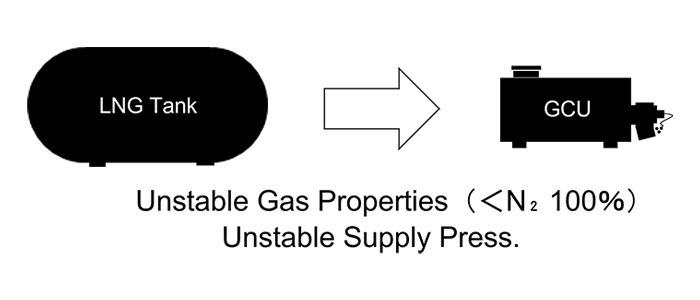 Excess gas may also contain inert gas, which must be mixed with oil fuel to prevent flame failure. Our GCUs have the function to automatically control the oil-fuel mixture ratio to its optimum value according to the inert gas mixed ratio. The amount of fuel oil mixed can also be minimized with our rotary cup burners with high combustibility, which also contributes to decarbonization.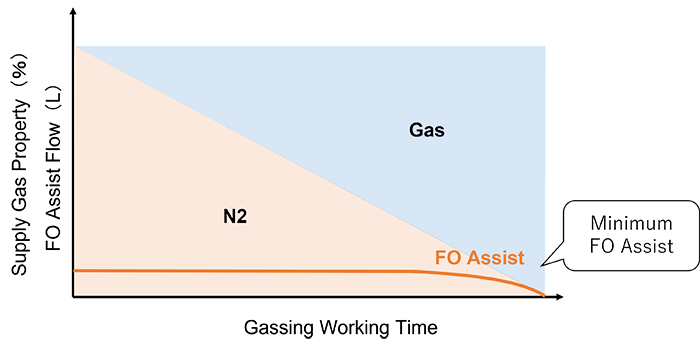 Advantages
Controls combustion based on excess gas pressure and inert gas density
Uses rotary cup burner also used in the DF burner
Structured and controlled to minimize oil fuel consumption
Analyzes combustion data and provides guidance on fuel conservation based on BOG process rate
User-friendly control panel
Compact design
Product Specifications (SGU-200)
Gas Supply Pressure
>0.1-1.0 MPa;
0.01MPa for free flow combustion mode
BOG Mode
Combustion Capacity
200 kg/h (279Nm

3

/h)
Tank Charge/
Discharge Mode
Combustion Capacity
Gas:200kg(279Nm

3

/h)
N2 100%:300kg(240Nm

3

/h)
Size W x D x H(H1)(mm)
4,310×1,350×2,725(h)mm
Weight(≒kg)
2,240 kg
Please contact us regarding the product line-up.
The DF Burner also features the same functions as the GCU, and can be used to generate steam for the vessel.